Tom Dvorak is coming back Apr. 10 -12!
Click here to download the Banquet Program
Click here for 2015 Local Horse Show Schedule
ON & QC Show Schedule will be posted in Feb.
OADG News Bulletins
Scheduled 2015 Clinics
2015 Local Horse Show Schedule
Classified Ads – Updated Feb. 11, 2015
Posted on the Horses page:
Dressage pony for sale
Hoof Balancing – No Hoof, No Horse
Can't keep shoes on? Horse has a sore back? Hock and Stifle injections? Poor lateral work? Behavioural problems?
Negative Palmar angle leads to irrevocably crushed digital cushions
See Hoof Balancing page, under Resources
Motion Form
Got an idea for the OADG?
Take the opportunity to submit a motion to an OADG Director!
View details on the Motions page
Advertise your Clinics Here (Free)
Suggestions for OADG Clinics
Please send suggestions for clinics to
Ottawa Area Dressage Group (OADG)
The OADG is a regional, non-registered not-for-profit organization dedicated to encouraging interest and participation in the sport of Dressage in the Ottawa area and its surrounding communities. It is managed on a volunteer basis by its members and a Board of Directors elected yearly by the membership.
The OADG is a chapter of the Canadian Dressage Owners and Riders Association (CADORA). The OADG is a Dressage Canada affiliated riding club.
For more background information see About Us.
OADG Sponsors
To view complete lists of the OADG sponsors see Sponsors.
The sponsors' logos and links to their websites are displayed at the bottom of this page as well as on the Sponsors page.
If you are a sponsor and would like your logo displayed on the OADG website, please send it to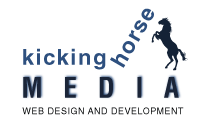 Thanks for visiting Kicking Horse Media Web Design & Development Inc. Website.
http://kickinghorsemedia.ca
Call us at 613-257-5145 for a free consultation.
Scan the QR code below to link to the website